The ReSHAPE consortium is coordinated by the Charité – Universitätsmedizin Berlin. The project coordinator is MD Petra Reinke, Professor of Nephrology and Transplantation within the following scientific topics: transplantation medicine, development of new diagnostic and therapeutic approaches in transplantation (non-invasive immune Biomarkers, detection and targeting of memory T cells and adoptive Teff/Treg T cell therapy) and founding director of the Berlin Center for Advanced Therapies (BeCAT) that 2017 received in a highly competitive procedure a 30 Mio € funding by the German Council of Science and Humanities.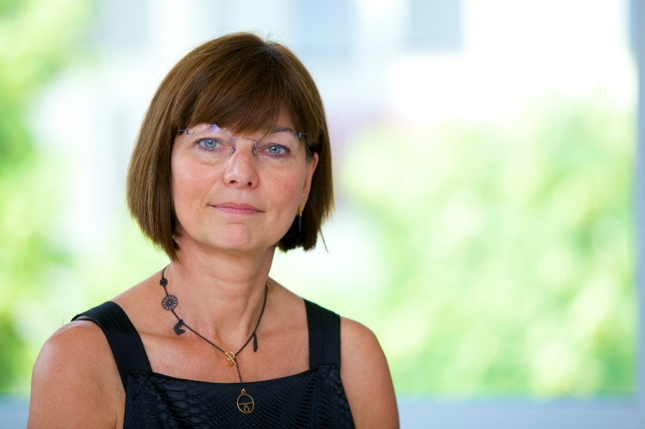 Project Coordinator Prof. Dr. Petra Reinke
She is head of research area "immune system", head of the GMP-Facility developing new Tcell based therapeutic strategies for SOT patients, steering committee member of the BIH Center for Regenerative Therapies (BIH CRT), of the DFG-sponsored Berlin-Brandenburg School for Regenerative Therapies (BSRT) and of the Berlin Institute of Health (BIH) Stem Cell Center.
Prof. Reinke has wide experience in managing and coordination of international consortia.
She was project coordinator of the EU founded FP7 consortium "BIO-DrIM" (2012-2018) and was steering committee member and work-package leader of the EU founded FP7 consortium "One Study" (2010-2015), steering committee member and work-package leader of the EU founded FP6 consortium "RISET", 2005-2010; Co-PI for a project founded by the Immune Tolerance Network (ITN) (2000-2003) and Co-Investigator ROTF grant (1997-2000). Furthermore she is Programme Board Member at the Medical Research Council (MRC, UKRMB) and Advisory Panel Member at Catapult. She has published more than 300 articles in different scientific research areas.
ReSHAPE brings together 8 partner institutions from 4 countries with excellent expertise in the fields of cell manufacturing, molecular biology, preclinical testing, biomarker analysis, and FIH clinical trials. Many partners of ReSHAPE have a longtrack record of collaboration in the fields of transplantation, biomarker development and cell therapy, including EC-funded projects (e.g. IOT, RISET, One Study, BIO-DrIM, HIPGEN).
The ReSHAPE consortium adheres to the Triple-T concept: Transdisciplinarity, Technology, Translation
Transdisciplinarity:
The ReSHAPE consortium is in a unique position to bring together clinical scientists (Charité, Nantes, Oxford, MHH), biomedical scientists (all partners), translational experts and clinical developers (Charité, Nantes, Oxford, MHH, Catapult), engineers and biotechnologists (TissUse, Catapult, NMI, Charité), health economists (Charité, Catapult), and experts in multinational network managing, dissemination and communication of results (INN-ACTA).

Technology:
The ReSHAPE consortium accumulates many state-of-the-art technologies required for the next-generation Treg approaches.  The consortium partners have excellent or in some fields even world-leading expertise in:
Translation:
The ReSHAPE consortium brings together translational expertise required to take innovation ideas on cell therapy from concept to reality. This includes expertise in the clinical development of ATMP and performing science-driven early clinical trials, including FIH trials (Charité, Oxford, Nantes, MHH). As this new research field is associated with many open regulatory questions, the biotech partners (TissUse) and Cell & Gene Catapult strengthen the consortium not only by their unique technologies, but also by their experience in the exploitation and commercialization of the same.
The bundled expertise makes it possible for the goal to be achieved, helping Treg therapies in particular, and ATMP therapies in general, to be safer, more effective, scalable and affordable.